AFWERX connects USAF intrapreneurs, industry, academia, and non-traditional contributors to enable collaboration and innovation as a means of quickly and effectively solving difficulties facing the United States Air Force. AFWERX creates challenges that are open to the public and invites innovators to submit ideas, prototypes or existing products that address some or all of the challenge requirements.
Solutions that are submitted by innovators can be viewed by anyone, and members of AFWERX community vote and comment on the submissions.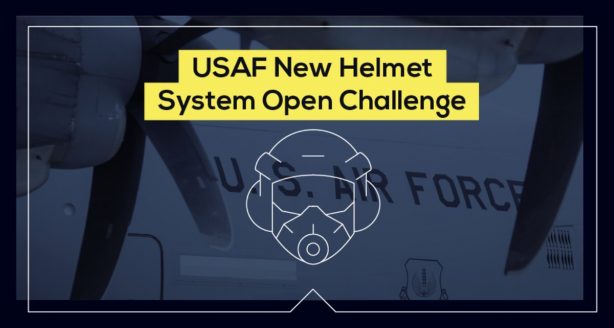 In September of 2018, AFWERX launched its second public challenge event to generate ideas, components, materials and technologies to improve the Fixed Wing Aircrew Helmet. The components of the Air Force helmet system that AFWERX aims to improve are:
The protective shell of the helmet
The lining of the helmet
Sound and communication within the helmet
The ability to interface with existing and future external systems
The overall design of the system for balance and center of gravity
Adapters that connect accessories to the helmet
Hearing and eye protection
Since Tool has a long history of designing and engineering helmets and protective headgear for recreational, sporting and military applications, this challenge is particularly suited to our experience and capabilities. Tool had a total of 7 submissions for the USAF New Helmet System Open Challenge–5 submissions were presented independently while 2 were in conjunction with Neurable, a hybrid brain-computer interface analytics company. Tool submitted innovative solutions for:
Forced air cooling
Comfort and fit
Screwless retention system
Helmet weight offset
Mitigation of blunt and ballistic impact forces
Brain-based analytics to assess aircrew state
Brain-controlled
For all AFWERX challenges, participants whose ideas are received positively by the AFWERX community are evaluated further by the USAF, and a select number of those innovators are invited to attend the challenge showcase, where they meet the USAF evaluators in person and demonstrate their solutions.
John, Jason and Bill are in Las Vegas now attending the challenge showcase and presenting Tool's helmet system solutions. AFWERX will select a small team of innovators to participate in rapid prototyping of ideas from November – March, culminating in operational testing with the USAF.