Bre Pettis, the renowned maker who helped bring 3D printing to the masses when he co-founded MakerBot, realized he had an interesting dilemma after leaving MakerBot in 2014.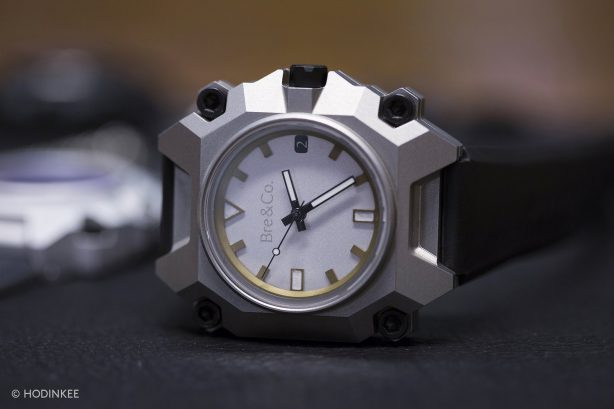 As he explained to the New York Times, "MakerBot was the holy grail of making, because we made things that made things. But after I left the company, I spent the last couple of years thinking about what's worth making, because once you can make anything, it's a real mind boggler to figure out what you actually want to make."
Turns out he decided to craft heirloom quality gifts to express to his friends and family how much he loves, respects, and appreciates them. Bre expounds upon this shift in focus on the Bre & Co. website. "I spent the last two years asking everyone I knew about things they own that are meaningful in their lives. The answers surprised me. I learned that our things become most valuable when they have stories that connect us to those we love. Our valued things connect us to each other." And so, he endeavored "to make a few unique watches as gold medals of friendship, appreciation, and admiration for the special people in my life."

It was at this point that Pettis collaborated with Tool to design and engineer his watch. Since then, he's been working with a machining partner in Kansas City to make his concept a reality, and now it's finally ready. The end result, the Bre & Co. Origami Watch, comes complete with all the facets of a Delorean, an Eterna 3909A movement inside, and a one-half-ounce American eagle liberty gold coin embedded on the back as a tactile reminder of your intrinsic value (or to save your tail in an emergency)!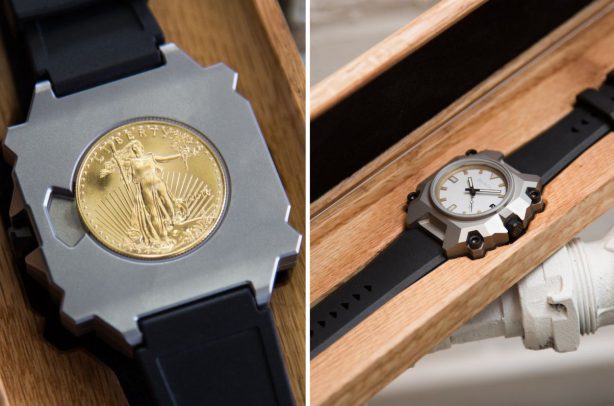 Working with Bre is always a fun and exciting experience, and it is awesome to see that this project has burgeoned into a entirely new company that is "on a mission to make meaningful things." Congratulations, Bre!
Watch the video and learn more about the Bre & Co. Origami Watch at Hodinkee.