Remedi is one of Hubbell's newest lighting products and part of their new line of healthcare solutions. It uses LEDs to simplify the embodiment of the existing headwall category, while adding a few features that don't add new complexity. For example, some older headwall lights utilized fluorescent tubes and had rotational bodies to allow medical practitioners to adjust the brightness for examination or rest. LEDs are more capable of dimming, so that eliminated the need for mechanical based adjustments and also allowed the introduction of color controls.
For practicality reasons, some form of lighting often needs to remain in the patient room, even during nighttime hours. In order to not interfere with patient rest, amber light colors are used to aid in sleep. Otherwise, for wakeful periods, a study shows that there may be positive biophilic responses to certain colors. Both dynamics can aid in the healing process. It's lighting designed to promote healing.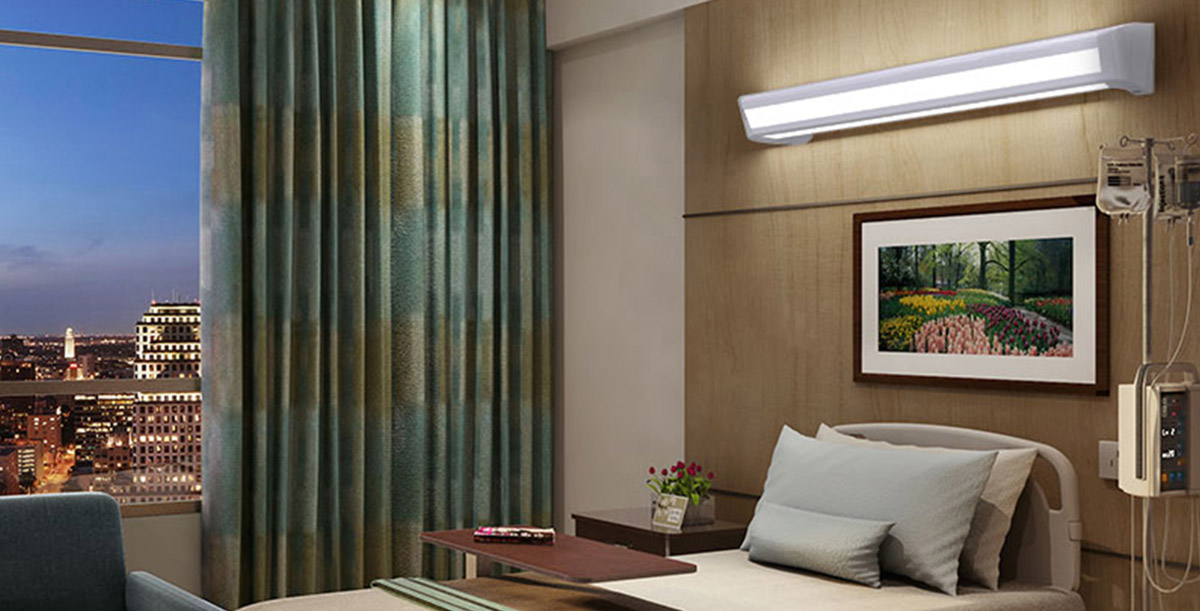 Tool helped out by envisioning a draft family of products that included headwall, recessed ceiling, and marker lights up and down the value spectrum. As that effort moved its way through the organization we were later asked to contribute to a cross-functional workshop to re-envision the product line, this time involving more subject matter experts and companies under the Hubbell umbrella. One of the more interesting conundrums posed was how to design for MRI suites, where any ferrous metals inside the room can become a danger to operators and patients. Ultimately, the product family involved multiple concepts on sconces, recessed lights, down lights, markers, and vanity lights. With Hubbell's guidance, we moved through multiple rounds of conceptual development utilizing digitally hand drawn visuals at the beginning and ending with photorealistic CAD based visuals. As the effort moved into engineering, we helped initialize many of those products with SolidWorks data bases and ultimately finalized what became the Remedi.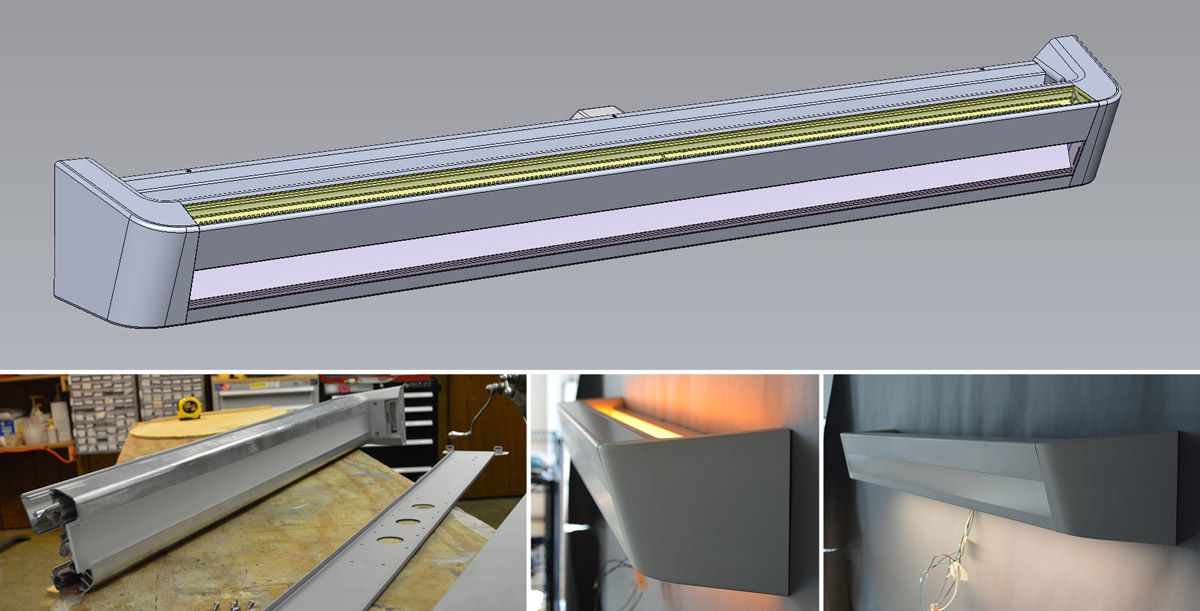 One of the visually interesting features of this specific product is the pass-through design which also minimizes dust and debris collecting surfaces. Overall maintenance costs are also reduced by allowing for easy access to optical components for replacement or repair. Sensors inside automatically shut off power if something falls onto the fixture or it fails in some way, potentially reducing patient harm.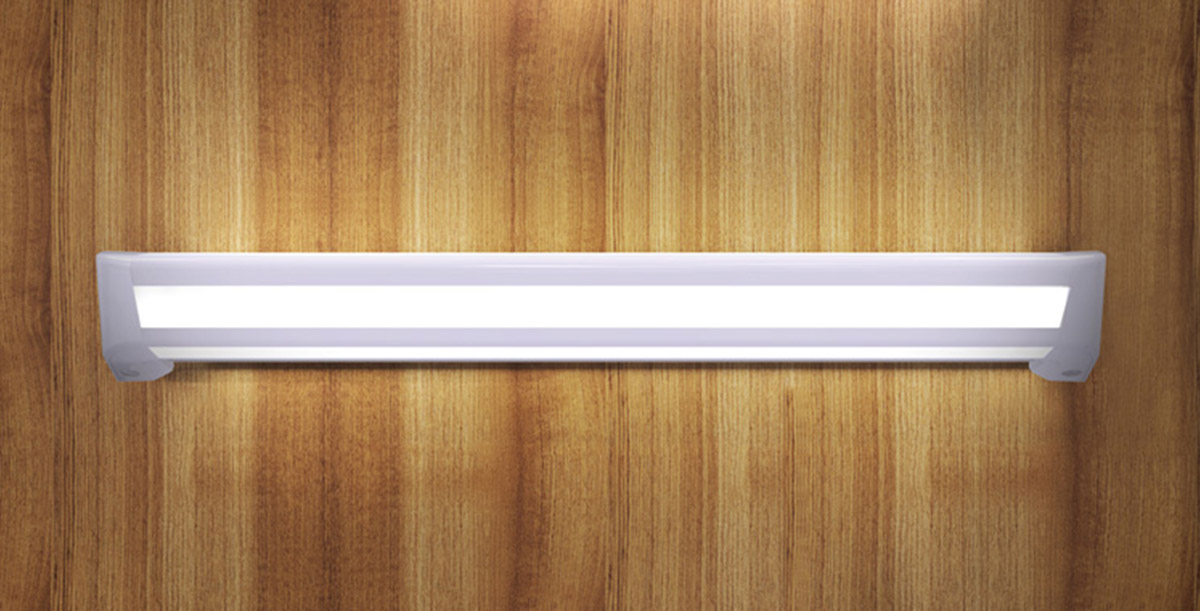 It's admirable to see a company use their existing systems for repurposing where they can and utilize their existing brain trust to innovate where necessary. A product that addresses actual user and market needs was created, this is a great example of resourceful and savvy pivoting into a new market.