The Optik is Maverik's newest, most refined and most advanced offensive lacrosse head to date, and Tool is excited to have been involved in the engineering effort that brought this innovation to market.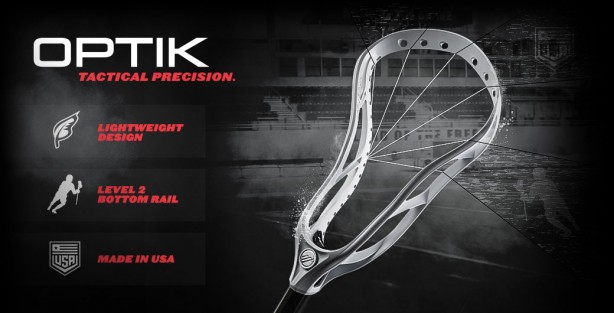 Everything about the Optik is designed and engineered for the elite offensive player. The minimal 2-strut sidewall design keeps the weight down to 4.5 ounces without compromising its strength or stiffness, and the level 2 bottom rail, which has a gradual transition perfect for a low-mid pocket, affords players a quick and accurate release combined with additional power. The Optik's dual scoop design blends a rounded outer scoop, which is perfect for fielding ground balls, with a pointed inner scoop, which improves shooting and passing accuracy.
Equally as impressive as the Optik's high level of performance is its superior quality due to Maverik's domestic manufacturing capabilities. Tool is thrilled to see this head receiving such great accolades.