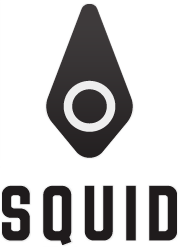 Research  I  Industrial Design  I  Engineering  I  Prototyping 
Squid Compression is a portable pain relief and recovery system.  To reduce inflammation and speed recovery at the injury site, the Squid system utilizes a replaceable gel pack to cool injured tissue and an electronically controlled pneumatic bladder to apply sequential compression. Medical professionals can administer this for athletic injury recovery and surgical rehabilitation.
Tool's specific contribution was to bring part of the initial product offering into production.  To help Portable Therapeutix on the knee wrap and gel pack we brought our experience in soft goods from other sports equipment.  In the design rounds, we explored a variety of styles for this system.  We evaluated the interplay between their brand, a unique set of materials, and how far to go with a soothing aquatic visual theme.  In engineering, we helped source materials for the wrap and through iteration, developed the gel pack and internal air bladder.  At the end of our effort, a set of drawings were produced for manufacturing.