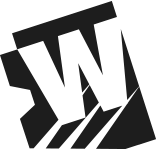 Engineering  I  Manufacturing Support
Western Window Systems, a market leader in custom aluminum fenestration products, reached out to Tool for help with the engineering and launch of a new performance line of windows and doors. Looking to grow their brand and branch out of the southwestern US market and into the more extreme climates of the northeast, southeast, and Canada, Western Windows sought to completely upgrade their product line, both in thermal efficiency and structural integrity. Unlike the southwestern US, the new markets would require doors and windows which are thermally broken for efficiency as well as structurally rated for hurricane force winds.
Tool worked with the engineers and designers at Western, along with their various industry partners, to engineer new doors and windows to meet this new criteria. Tool engineered countless fully-featured door models, building up multiple configurations and variations to ensure all cases would meet the needs of Western's customers. Tool also conducted thorough FEA simulations to verify structural integrity across the product families, and also ran thermal simulations on all products to ensure each was hitting required thermal efficiency targets.
Our collaborative efforts brought on a successful launch of their performance line of windows and doors, which has pushed Western to the forefront of the domestic window and door market.